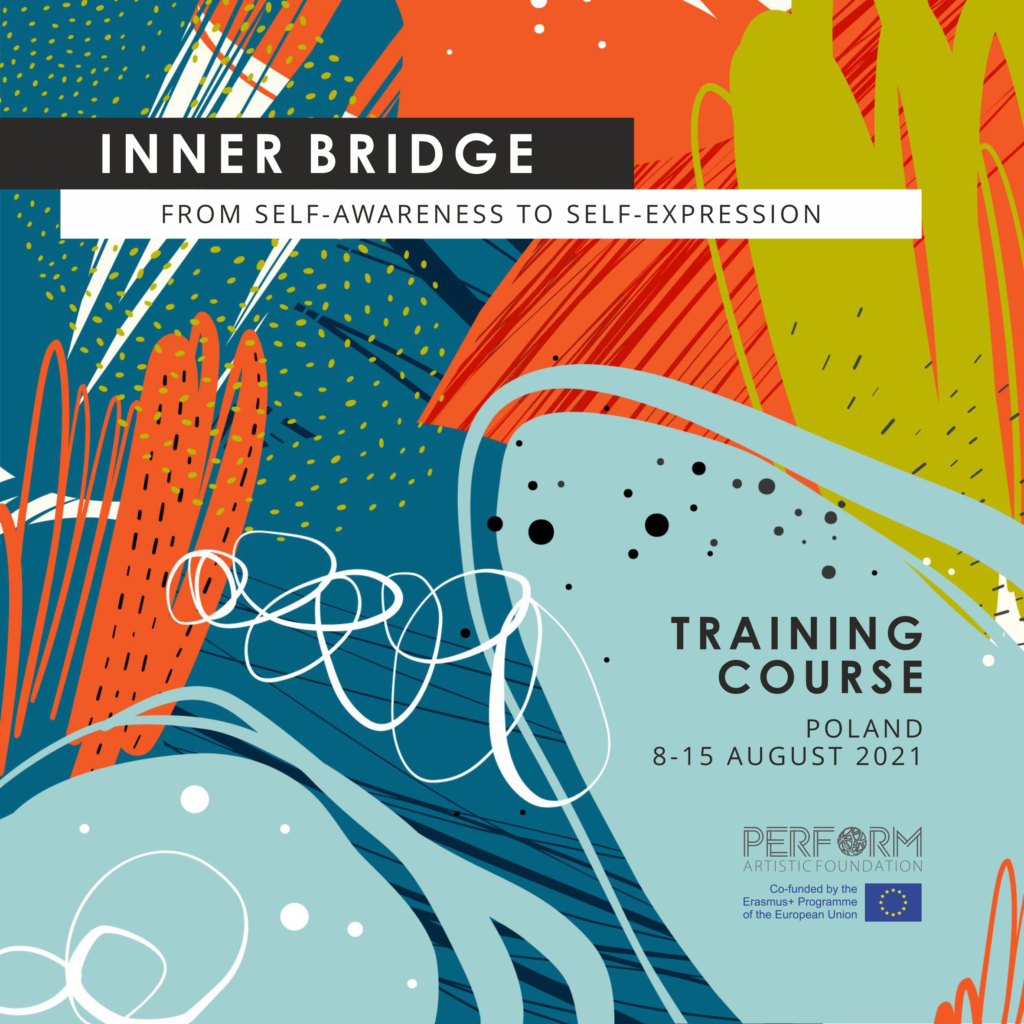 International Training Course on enhancing emotional
awareness through creative expression.
The language of art speaks to us in ways that words cannot.

Therefore, it's a language that can be used as a means of connecting what is inside us with outer reality. It can be a tool for expressing our emotions, understanding better the world within us, and transforming this inner invisible energy into something positive and tangible.

The project "Inner Bridge" is based on the idea that the creative process is healing and supports growth, self-expression, emotional intelligence, and transformation.
The activities will be enwrapped in reflectionover the concept of creativity and will create space for theparticipants to share and deepen their understanding over thecreative process.
In particular we will use: Creative Movement , Improvisation , Music, Dance, Theatre, Contact Improvisation
The aim of the project is to create an opportunity for youth workers to learn how to enhance emotional intelligence through the creative process of raising self-awareness and self-expression.
If you want more information about the training, please download the INFOPACK
If you would like to join this training course, submit your application form by 24th of May, 2021
If you have some questions, do not hesitate to write us at: nucleo@celulasdurmientes.com 
Inner-Bridge-InfoPack-1